Applications can be found here or on our Admissions page. / Las solicitudes se pueden encontrar aquí o en nuestra página de Admisiones.
2021-22 Lottery Application - English
Solicitud de Lotería 2022-22 - Espanol
Virtual tours are coming! Use the link below to sign up.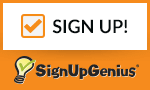 CPSC Family Need Request Form. During the ongoing crisis, if your family has a need that you're having trouble filling, please complete this form and we will reach out with the help and guidance we can provide.

Formulario de solicitud de necesidad familiar de la CPSC. Durante la crisis actual, si su familia tiene la necesidad de que tenga problemas para llenarla, complete este formulario y nos comunicaremos con usted con la ayuda y orientación que podemos brindarle.
Parent Resources Page Use this page for help with virutal learning.